Skip to Content
Paver Services in Orange County, CA
Ocean Pavers Inc. – A Commitment to Excellent Hardscaping
Nestled in the heart of Orange County, CA, Ocean Pavers Inc. proudly provides premium hardscaping solutions. With a commitment to excellence deeply ingrained in our ethos, we've spent years honing our skills, mastering our craft, and building a trusted reputation. This unwavering dedication, coupled with the collective experience of over 32 years held by our proficient team, enables us to provide superior paver services. We aren't just an organization. A shared passion unites our community for transforming outdoor living spaces.
Every project we undertake is a testament to our professional expertise, dedication, and commitment to delivering the best for our clients. We believe in the magic of details, and it's in the intricate planning, design, and execution where we shine. Our endeavor is to seamlessly elevate your outdoors, infusing functionality, durability, and aesthetics into each venture. Trust us to bring your vision to life with a perfect blend of innovation and timeless tradition, making your outdoor space the jewel of your home.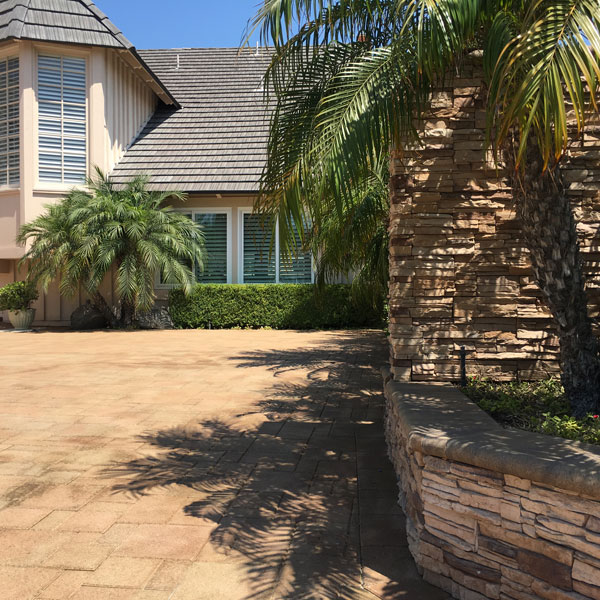 Our Team – The Pillars of Success
At Ocean Pavers Inc., we attribute our successful track record to our skilled and hardworking team. We understand that a competent workforce is crucial for delivering impeccable services. Therefore, we've assembled some of the most qualified industry experts to ensure our clientele receives nothing short of excellence. Our team members are always ready to surpass your expectations, be it paver installation, handling synthetic turf, or executing comprehensive hardscaping services. We believe in continuous learning and staying up-to-date with our field's latest trends and technologies to serve you better.
An Exposition of Our Outdoor Living Space Services
Regardless of the service you opt for, our commitment to quality, integrity, and fair pricing is unwavering. At Ocean Pavers Inc., we are proud to offer a diverse array of services to cater to various customer requirements:
Pool Pavers – Our pool paver services transform your pool area into an enticing oasis, offering a luxurious retreat within your property.
Driveway Pavers – Our driveway pavers promise an alluring mix of durability and style, creating a striking first impression of your home.
Patio Pavers – By providing top-notch patio paver services, we turn patios into warm, welcoming spaces, custom-tailored to match your aesthetic preferences.
Pool Deck Pavers – We prioritize safety without compromising aesthetics with our pool deck pavers, making your pool area stunning and safe.
Our Guiding Principles – Serving with Passion and Precision
Our mission at Ocean Pavers Inc. is simple and clear – to transform outdoor living spaces into awe-inspiring landscapes that reflect our clients' lifestyles and preferences. This is accomplished while staying environmentally conscious, ensuring we use only the highest quality materials.
Our vision is to maintain our position as the industry leader in hardscaping solutions. We strive to imbue every project with our world-class craftsmanship, creating an outdoor haven designed to last a lifetime.
What Sets Ocean Pavers Inc. Apart
Choosing Ocean Pavers Inc. means choosing unwavering commitment and dedication. From the inception of your project to its completion, we promise to work with integrity, fairness, and utmost respect for your requirements.
We ensure that our clients are satisfied with our work, going above and beyond to meet their expectations. In the process, we consider the inherent characteristics of our products, including potential color changes and manufacturer inconsistencies. We adhere to California Standards and c carry a specialty license for Pavers D06 and a Class B General Contractors License 956858 as well as worker's compensation for our crews. With our services listed on trusted platforms like Yelp and Angie's List, you can rest assured of our credibility.
Contact Ocean Pavers Inc. Today
Are you ready to transform your outdoor space into a stunning, comfortable, resilient landscape? Reach out to us today. Let's turn your dream outdoor space into a reality, creating a lasting impression. Contact us today, and allow us to imbue your home with the unrivaled quality and service that Ocean Pavers Inc. is known for.
Get a Free Quote on Your Next Project Today