Skip to Content
Paver Styles in Orange County, CA
Why Pavers?
Pavers are certainly beautiful, but are they worth the investment? Pavers offer a perfect way to enhance the look of your home but they also offer other benefits as well.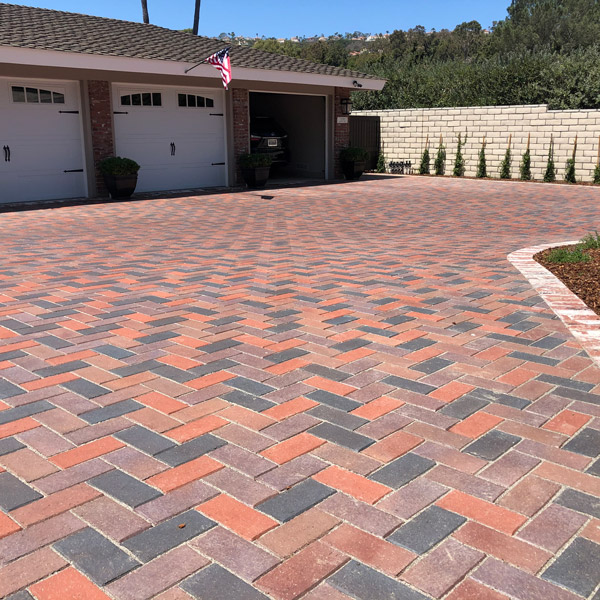 Tumbled Pavers
The tumbled "antique" version of Pavers brings a rustic European element to your home or commercial property. The Pavers give you an Old World look or a weathered look that you find in many European towns and older towns throughout the world. It's typically a bit more expensive in price due to the fact that the manufacturing process is a bit more involved.
Today, your home can reflect this era of history with Tumbled pavers from Belgard, Orco or Ackerstone or Angelus Block. Rich earth tone colors and Blends with textured surfaces create an authentic "old world" appearance. Available in multiple sizes styles for pattern flexibility.
Modern style vs. old world, smooth vs. textured, beveled edge vs. weathered. Some architecture would look better with a more natural stone-like appearance, reflecting a desire for a classic sense of permanence and elegance.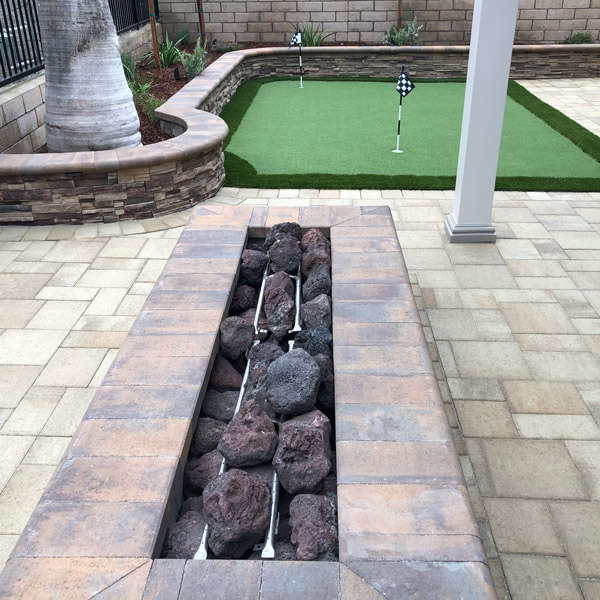 Non-Tumbled Pavers
This type of Paver has a more modern contemporary look. This type of paver is most common on traditional track homes and or modern homes. This kind of paver is smooth on the surface and requires only regular joint sand. It has a "beveled edge" or "bread loaf" top and is less rustic in appearance.
This type of paver comes in more colors and more patterns since it is more popular for commercial and residential applications.
The Non tumbled paver retains much of the benefits of a typical tumbled paver. The installation is virtually the same. It is also more cost-effective or less expensive. The durability and strength remain the same as the tumbled paver. Overall, tumbled pavers cost a bit more and require a little more maintenance than non-tumbled Pavers. There are multiple shapes and sizes of both tumbled and non-tumbled products to meet a vast array of architectural themes.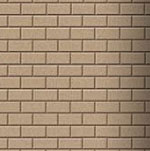 Running Bond
100% 6 x 9 or 4 x 8 Holland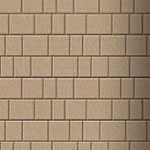 Canyon Running Bond
25% 7 x 12, 25% 9.5 x 12, 25% 12 x 12, 25% 12 x 14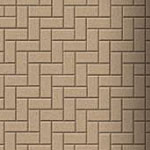 90 Degree Herringbone
100% 6 x 9 or 4 x 8 Holland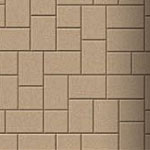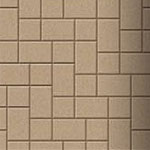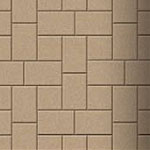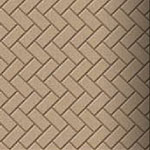 45 Degree Herringbone
100% 6 x 9 or 4 x 8 Holland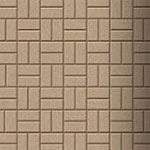 Frequently Asked Questions
Tumbled vs. Non-Tumbled
Get a Free Quote on Your Next Project Today