Skip to Content
Hardscaping in Orange County, CA
Ocean Pavers Inc. Excels at Hardscaping Services
At Ocean Pavers Inc., we stand tall in the landscape construction industry within the heart of Orange County, CA. We are your dependable partner in transforming your vision into reality through expert driveway pavers, stone and outdoor elements, patio pavers, synthetic turf, and pool deck pavers. We also extend our comprehensive services to commercial properties and Homeowner Associations (HOA). Our specialization in hardscaping works to create exquisite landscapes from ordinary outdoor spaces, fostering beautiful and functional environments that mirror your preferences.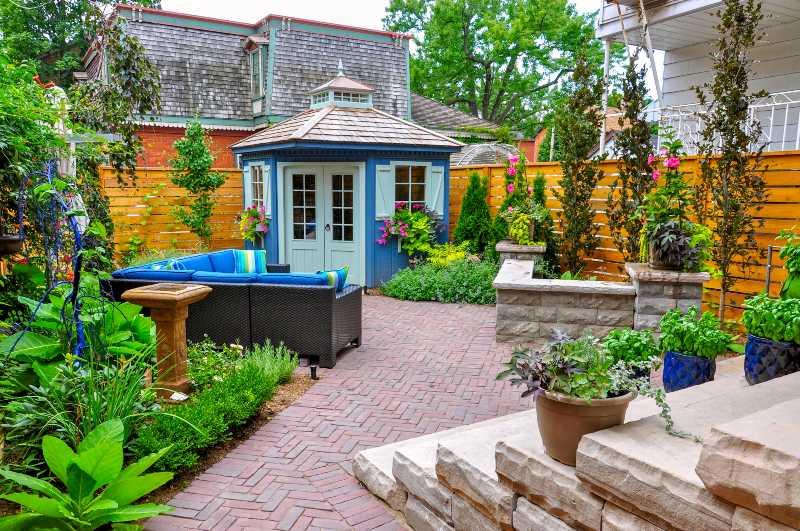 Diving Into the Craft – What Is Hardscaping?
Hardscaping is a fundamental aspect of landscape architecture, adding structure and purpose to your outdoor spaces. It encompasses your landscape design's non-living, durable elements, such as stone walkways, concrete patios, brick walls, wooden decks, and so much more. These elements are often considered the 'hard' or heavier parts of the landscape design, providing a sense of permanence and resilience in changing seasons and weather conditions.
The beauty of hardscaping lies in its ability to merge function and aesthetics, introducing versatility and structure to your outdoor areas. It complements the living elements of your landscape, forming a cohesive visual narrative that enhances your space's overall appeal and usability. Hardscaping sets the stage for a well-rounded, inviting landscape, from functional elements like retaining walls and driveways to decorative features like garden pathways and patios.
Foundations of Strength – Retaining Walls & Pilasters
Fortitude With Purpose – Retaining walls are hardscape elements designed to provide durability and support, crucial in managing erosion and water drainage, especially in sloped landscapes. They lend substantial strength and stability to your outdoor spaces.
Artistry In Design – Pilasters, on the other hand, incorporate a touch of architectural elegance into your hardscaping projects. Acting as visual anchoring points, they can mount lighting fixtures or other decorations, enhancing the aesthetic appeal of your outdoor spaces.
Achieving More Than Aesthetics – Benefits of Hardscaping
Extended Living Spaces – Hardscaping backyards or front yards allow you to create additional outdoor living areas that can be used for dining, entertaining, or simply unwinding.
Elevated Curb Appeal – Skillfully designed hardscapes contribute to a visually appealing outdoor landscape, thereby increasing your property's curb appeal and market value.
Conservation-Friendly – Hardscaping offers low-maintenance and water-efficient landscaping alternatives in drought-prone areas, promoting sustainable practices.
Environmental Stewardship – By managing soil erosion and controlling water runoff, hardscaping helps to protect your local environment.
Preserving Your Investment – Hardscape Repairs
At Ocean Pavers Inc., we value the longevity of your investment. That's why our professional team provides comprehensive hardscape repair services that help maintain both functionality and aesthetic appeal. Whether repairing a chipped paver, re-aligning a misbalanced retaining wall, or resealing a faded stone patio, we ensure your hardscapes endure and continue enhancing your outdoor spaces.
Ignite Your Vision – Contact Us
Are you ready to transform your backyard with our professional hardscaping services? Whether you're looking for new hardscaping ideas or have a specific vision you'd like to bring to life, we're here to help. Get in touch with us today, and let's work together to create your dream outdoor space.
Get a Free Quote on Your Next Project Today