Skip to Content
Commercial and HOA Paving Solutions in Orange County, CA
Commercial and HOA Paver Solutions
Pavers increase aesthetics and create warmth and character to the overall architectural structures. Commercial pavers enhance the overall look of any office park, complex, or retail center. HOA paver installations significantly strengthen the appearance and improve the value of homes within the community. Ocean Pavers Inc proudly offers paver installations for both commercial and HOA applications in Orange County, CA. HOA and commercial paver projects include HOA paver entryways and roadways, HOA pool decks, paver common areas, paver walkways, and paver speed tables within the community.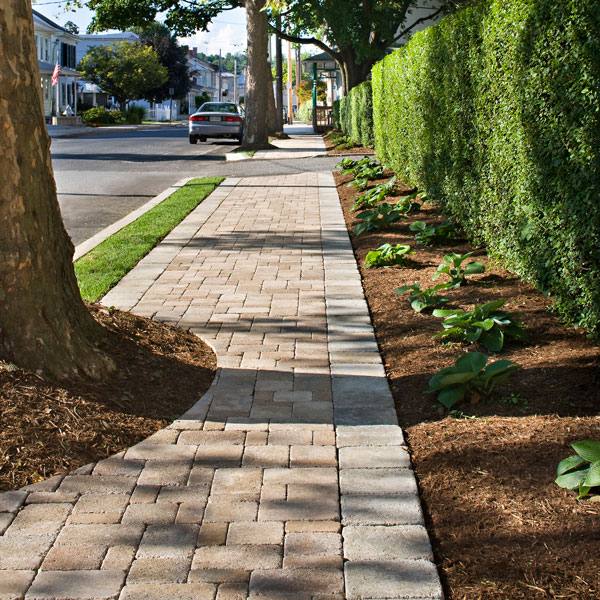 Benefits of Commercial and HOA Pavers
Quick Installation: Transforming an outdoor area with a paver system can be quick because the installation process is relatively simple compared to traditional paving materials.
Low Cost of Maintenance: Pavers are built with robust and durable material, requiring minimal maintenance. In the event a repair is needed, pavers can be easily removed, repaired, and replaced.
Environmentally Friendly: HOA and commercial paver installations allow water and runoff to permeate into the subgrade or soil. This is a tremendous advantage over concrete or asphalt, which doesn't allow permeation into the soil.
Built to Withstand Earthquakes: HOA paver installations are less vulnerable to damage. Pavers are a modular product that is designed to flex under stress giving pavers superior durability.
We Specialize in Ornamental Architecture
We are not limited to pavers – we specialize in ornamental architecture. We can build walls and add stone veneer to existing walls within any HOA or Commercial project. Another standard HOA upgrade is synthetic turf installations in common areas to reduce the community water bill. If you think it, we can do it. Let us transform your outdoor landscape into our next award-winning project.
Get a Free Quote on Your Next Project Today